The Medical Delta
The Medical Delta is a network of life sciences, health and technology partners. By facilitating interactions and cross-disciplinary collaboration within this network, the Medical Delta serves as a catalyst for practical, innovative and economically viable healthcare solutions.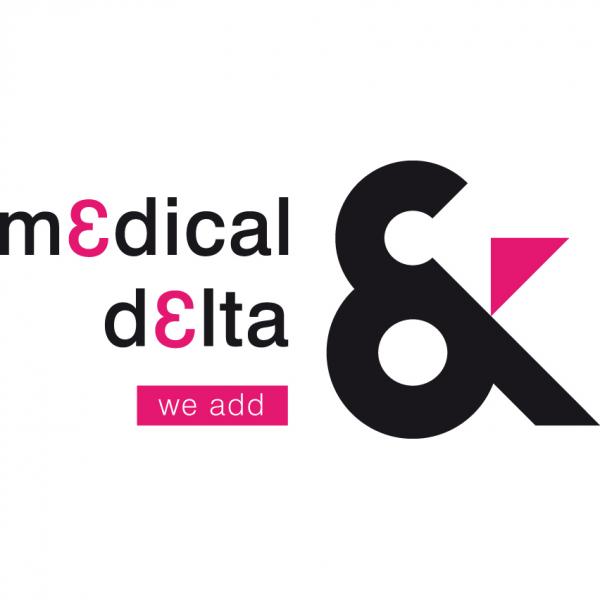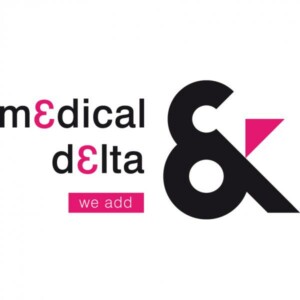 Background
Cardiac arrhythmias, particularly the age-related, progressive arrhythmia atrial fibrillation (AF), are the cardiovascular epidemic of the 21th century. The increase in the number of patients with cardiac arrhythmias is associated with ageing of populations suffering from a variety of cardiovascular diseases due to improved clinical care.
Cardiac arrhythmias are caused by 'electropathology', which is defined as abnormalities in electrical impulse formation or conduction due to structural damage of cardiac tissue. They are treated with drugs, implantable devices (electrical stimulation/defibrillation therapy) and catheter-based ablative therapy.
Unfortunately, currently available therapies are moderately effective and can have serious side-effects. There are 3 explanations for therapy failure.
The exact electrical and molecular mechanisms underlying arrhythmia-related electropathology are unknown.
We lack diagnostic instruments to determine the severity of electropathology and thus the stage of the arrhythmia. The severity of electropathology determines which treatment modality is most effective and is therefore indispensable in guiding therapy.
There are insufficient (pharmaco) therapeutic tools to target the underlying electropathological substrate. Hence, development of patient-tailored diagnostic tools and innovative therapies is of paramount importance to improve arrhythmia-free survival.
General Goals:
Performing excellent scientific research in the field of cardiac arrhythmias
Fast track from hypothesis and lab to clinical studies and companies
Training future top scientists in the field of cardiac arrhythmias
Create a network of basic-, translational- and clinical scientists
to co-create research in collaboration with patients via the Atrial Fibrillation Innovation Platform
Our main research goals are to:
design and test novel bio-electrical diagnostic tools
unravel arrhythmia-related electropathology
design and test novel therapies targeting electropathology
Strategy and Management
Our strategy to achieve these goals is to unravel and measure electropathology by:
Pillar I: designing advanced (non-), (minimally)- invasive signal-recording techniques
Pillar II: designing advanced signal-processing techniques.
Pillar III: performing mapping studies in cell or tissue cultures, animal models and patients with various diseases.
Pillar IV: dissection of molecular pathways of structural remodelling underlying cardiac arrhythmias.
Prof. de Groot chairs the Cardiac Arrhythmia Lab and is responsible for general management and scientific coordination of research projects between the 4 pillars covering all 3 main research goals.
| | | | |
| --- | --- | --- | --- |
| Pillar I | Pillar II | Pillar III | Pillar IV |
| Signal Recording | Signal Processing | Cardiac Mapping | Molecular Mechanisms |
| Prof.Dr. Wouter Serdijn | Prof. Dr. Allejan vd Veen | Prof. Dr. Natasja MS de Groot | Prof. Dr. Bianca Brundel |
The Medical Delta Cardiac Arrhythmia Lab enables examination of arrhythmias in a unique way using in-vitro cardiomyocyte and tissue cultures, arrhythmia-on-a-chip models and in-vivo animal- and human hearts in the presence of various cardiovascular diseases and as such aids in translation of research findings to the clinic. Such a collaborative network in the field of cardiac arrhythmias does not yet exist in the Netherlands. Our research projects combine unique mapping data with novel molecular mechanisms, blood and tissue based biomarkers, clinical profiles and innovative cardiac imaging techniques. They enable, for the first time, the development of patient-specific electro pathology- guided (pharmacological) therapy for cardiac arrhythmia.
Our envisioned contribution to healthcare:
Our contribution to healthcare consists of reducing the burden of cardiac arrhythmias in terms of associated morbidity, mortality, quality of life and socio-economic costs by improving prevention, diagnosis and therapy of cardiac arrhythmias. We achieve this by:
providing innovative research tools to improve of our understanding of the pathophysiology of cardiac arrhythmias and hence identifying novel therapeutic targets;
developing non-or minimally-invasive diagnostic tools to stage cardiac arrhythmias in order to provide patient-tailored therapy and to evaluate therapy effectiveness;
developing and testing novel treatment modalities for cardiac arrhythmia management or improved existing ones. Innovation in treatment includes novel pharmacological therapies and pacing or ablation strategies.